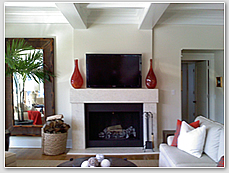 Tom/Skywatch installed our home entertainment system in our downstairs a year ago. Everyone comments on great the system is. We just had them put in a movie room for us too. They gave us the best quote of anyone and once again a top notch product. If you are looking for someone to install your entertainment system I highly recommend them!!! They are honest, professional and stand behind thier product. They also did our outdoor sound system. Also, everything done was completed without tearing up any drywall in any of the rooms!
Caroline McCabe
- Rehoboth Beach, DE
I recently purchased my Samsung 55" Led TV from Skywatch Electronics in Laurel, Delaware. They delivered, set the TV up, and instructed me in the operation at no additional cost.After I later ran into trouble with operating the set they came out the very next day and showed me where I had gone wrong. The people at Skywatch are true professionals. Dealing with them has been a real pleasure and I will highly recommend them to my friends and associates.
Jim Riser
- Salisbury, Maryland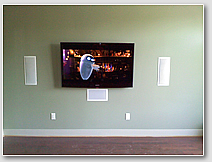 Best service ever, bar none. Highly recommend!!
John
- Longneck, Delaware
Skywatch is the best. Quality and reliable people who aim to please. no one does it better.
Hal
-Bethel, Delaware