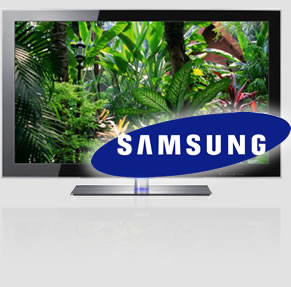 Experience today's most exciting, highest quality televison picture with HDTV.
We offer LCD, plasma, and the ultra thin LED, and we can help you decide which format would work best for you.
Buying a TV today isn't as simple as it used to be. Our experienced staff will help you pick the TV that fits your needs. We want you to enjoy a great viewing experience, at a price you can afford.
In addition, we will professionally install your new TV at no extra charge and we will take the time to show you how to use it. We like making our customers happy, and we want you to be thrilled with your new TV from the moment you turn it on.
And if you're in the market for a truly big screen, we can help you there, too.
We offer Front Projection Screen Systems going from 92" to over 133".
And of course, as HDTV gets even better, we're right there on the cutting edge with the latest 3D models.
We sell state-of-the-art equipment from the leading names in the industry, names like Samung, Sony, Optoma/JVC, Sharp, Toshiba, and Panasonic.
Stop by today, and let us help you enter the exciting world of HDTV.